Huntington Youth Court
Justice for Youth, by Youth
&nbsp The Huntington Youth Court Program is run for youth by youth. Youth offenders under 16, who have committed their first misdemeanor crime, are given the opportunity to have their case heard by a jury of their peers. Volunteer youth perform the roles of prosecuting and defending attorney, judge, bailiff, and jury.

Huntington Youth Court is made possible in part by a grant from
The New York Bar Foundation.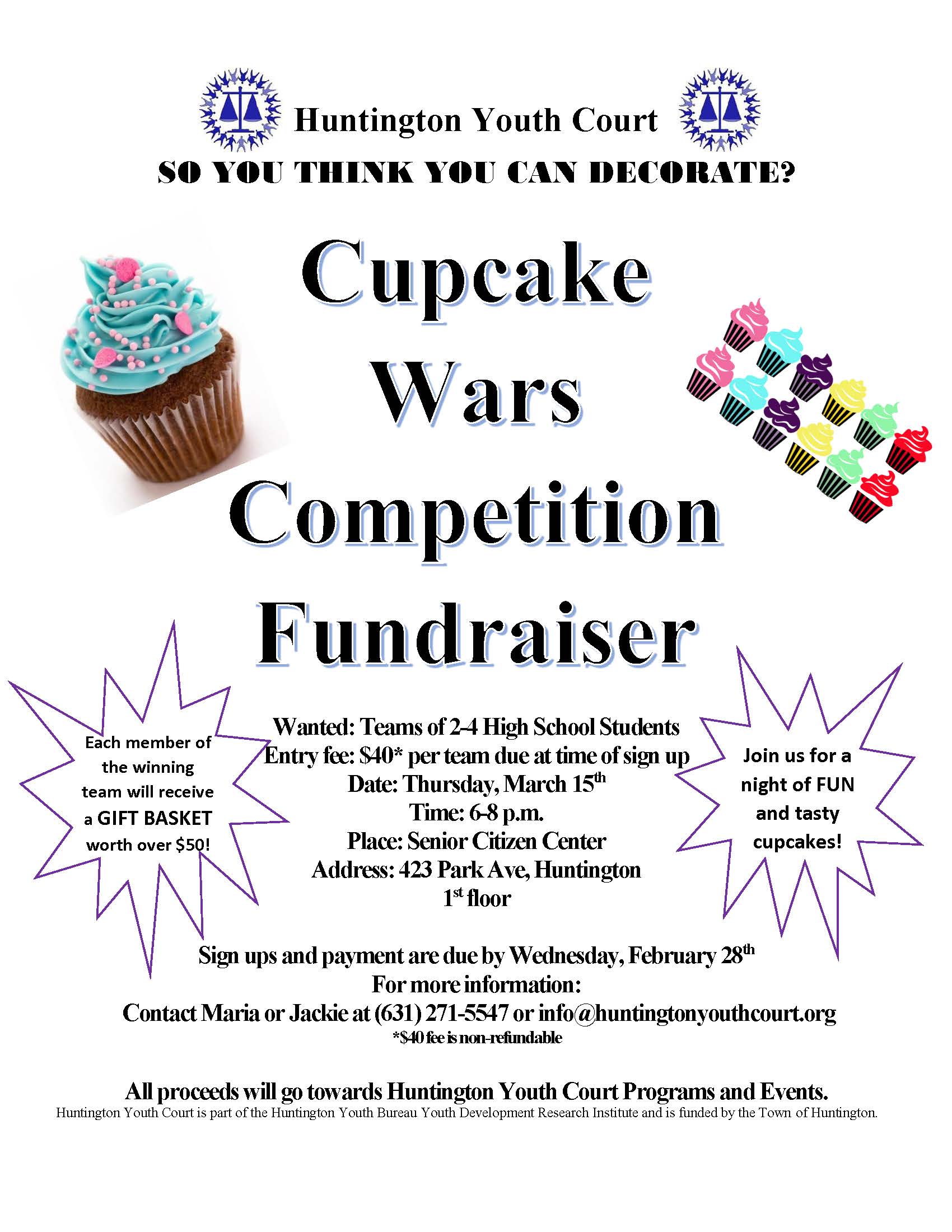 Click on flyer to download (PDF)
Huntington Youth Court Induction Ceremony
&nbsp Huntington Youth Court celebrated its 18th Annual Induction Ceremony on January 31, 2018 at Huntington Town Hall. This program was the initiative of Councilman Mark A. Cuthbertson back in 2000. Since then the program has grown and has inducted over 700 youth from the Town of Huntington. Town Supervisor Chad A. Lupinacci, Councilman Edmund J.M. Smyth and Councilwoman Joan Cergol were in attendance.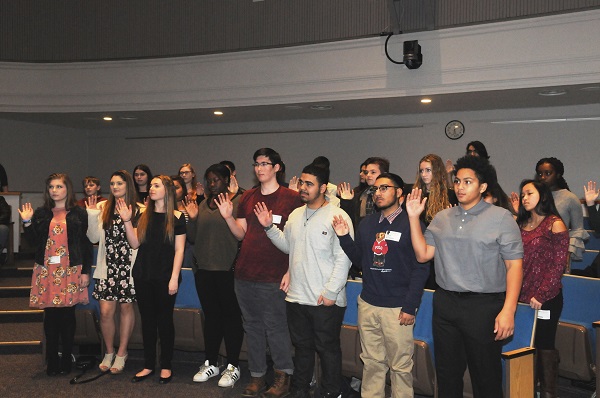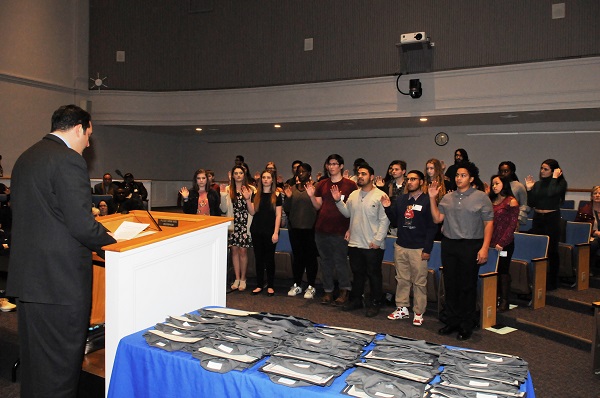 &nbsp Town Supervisor Chad A. Lupinacci addresses the Youth Court Class of 2018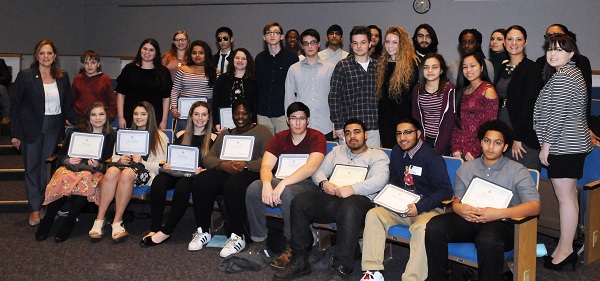 &nbsp Councilwoman Joan Cergol with the Youth Court Class of 2018